Spearpoint 1943 Eastern Front and Heavy Weapons Expansion in production, available in our store, watch new Launch Trailer.
After a successful Kickstarter campaign, Collins Epic Wargames is pleased to announce that Spearpoint 1943: Eastern Front and Spearpoint 1943 Eastern Front Heavy Weapons Expansion are in production. These games, plus a set of die cut Tracking Counters for Eastern Front are now available in our store to order. All three items will ship in July. Check out our Launch Trailer Below! NEW- Download the rules here.

Website Updates - New Game Information Pages Added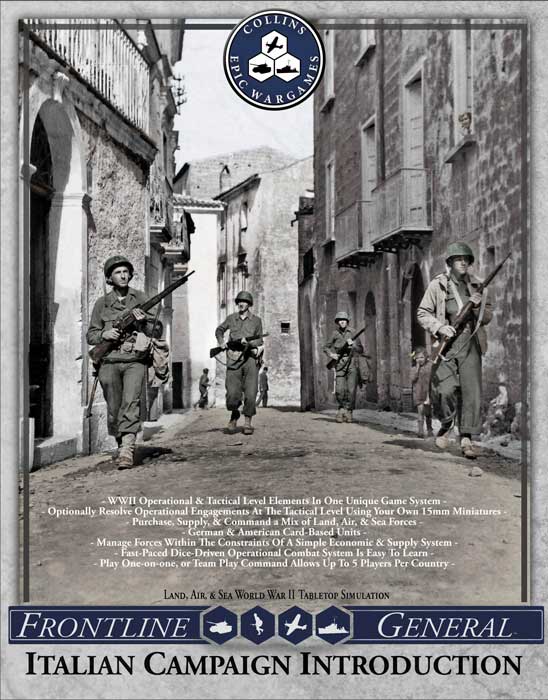 We have added an information page for our first release, Frontline General: Italian Campaign Introduction including all downloadable files that were on our old site under "Games". We have also added an information page for our new product, the Spearpoint 1943 Eastern Front Heavy Weapons Expansion.
Collins Epic Wargames Releases Frontline General: Spearpoint 1943 Village and Defensive Line Map Expansion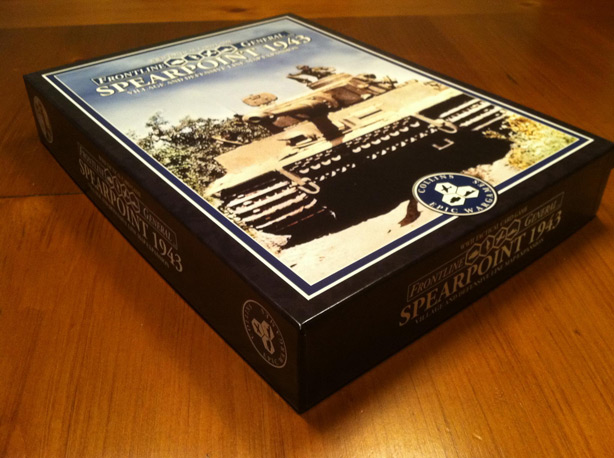 After successful P500 and Kickstarter campaigns, and two years of development, Collins Epic Wargames is pleased to release CEW00005, the Spearpoint 1943 Map Expansion. If you are a fan of Spearpoint 1943, this expansion is a must-have. It really evolves the system and adds more depth, not just more of the same. For more information on the game and to view an introductory video about it, check out the information page. To order it now, please visit our online store.
Collins Epic Wargames Website Construction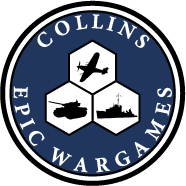 We are slowly but surely adding new sections to our new website each week, and continue to test out the new and improved web store. Many links from the menu are not yet active, but we'll be sure to keep you informed when new pages are added.
Just Added: Spearpoint 1943 Eastern Front Information Page
Collins Epic Wargames Launches Polyversal Website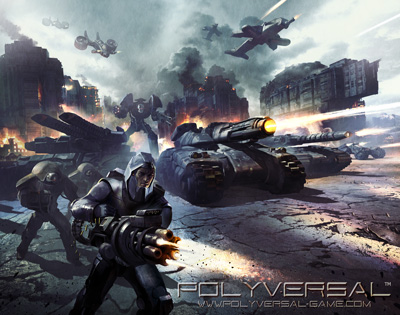 We have launched a website for Ken Whitehurst's Polyversal 6mm Sci-Fi Miniatures system. Check out the gorgeous cover art by Bruno Werneck (concept artist for Tron: Legacy, Thor, and other projects). Head over to Polyversal-game.com to learn more.